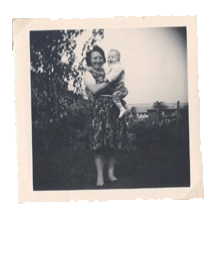 Photography: writing with light
Photographer: person who writes with light
LightPoet: person who writes poetry with light
Somewhere in the middle of the 'golden sixties' I saw the light for the first time. Early in the 70's I saw for the first time how light and some 'magic water' put an image on to a piece of paper. The fascination for 'writing with light' was born.
Meanwhile many years have passed, but the interest in photography still exists and over the last year – thanks to digital photography – it has grown steadily.
History
I started the preparation for my photo blog at the end of 2007. First job was of course finding an appropriate name. After some thinking and searching, I came up with DeLichtDichter.be, derived from the etymology of photography (which means writing with light). At that time, there were no hits on the term 'lichtdichter' when searching the internet. The English translation did show one hit, that's the reason why I didn't apply for an English sounding domain name at that time, although I did use the term 'LightPoet' already from the start, early 2008, on the English side of my photo blog. Meanwhile you can find a lot more people using either lichtdichter (in Dutch) or light poet in their name, as a description… When I was in the process of redesigning my website, I've also acquired TheLightPoet.be as a domain name.
At the end of October 2011, I've made a big update to my photo blog. The blogging software of my web host is very limited (but efficient for simple blogs), so I started looking around for something else. Eventually I ended up installing blogging software on my web space, tweaking templates and buying web fonts. And after a few evenings of copy/pasting the content of my old blog, my new web presence was ready. You're looking at the result of this endavour, I hope you like it. The old blog can still be visited at the original address: http://english.delichtdichter.be. But that one will not be maintained anymore.